Welcome to Bernoski Dressage
Bernoski Dressage is located very near to the airport and city of Rotterdam, and only 40 minutes drive from Schiphol airport.
Bernoski Dressage stands for quality, professionalism and passion for horses.

Instagram
Let's connect and follow us on Instagram!
Team Bernoski
Team Bernoski stands for quality, professionality and passion in dressage!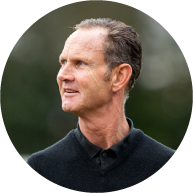 Hans Bernoski
TRAINER - RIDER - SALES
``After being successful up to Grand Prix level, I'm now fully focused on training talented riders and horses on a daily basis.``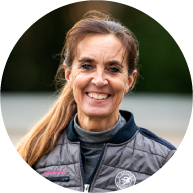 Natascha Bernoski
TRAINER - RIDER
``With a great list of performances on all levels with multiple horses, I hope to inspire young, talented riders with true passion for dressage.``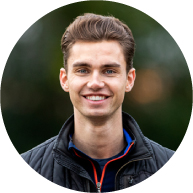 Robin Bernoski
TRAINER - RIDER - SALES
``Besides focussing on my own international career, I'm committed to make sure our sales department consists of high quality dressage horses.``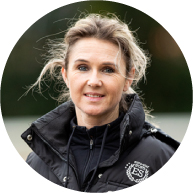 Miranda Pakvis
RIDER
``My true passion lies in educating young horses and developing them in a way for them to show their true potential.``
My dream came true with Aznavour!
I bought Aznavour from Bernoski Dressage a month ago. He is very sweet and has an exceptionnal mind. I thank them for the great work they have done with his training. I wish the future will be bright with him. I really recommend the Bernoski family if you are looking for your future dressage horse... I know lot of dealers and dressage stables, and it was really my best experience buying a horse from professional...⭐️⭐️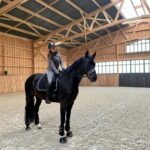 M. Pothecary buying Velazquez
I purchased Velazquez from The Bernoski family at the beginning of September 2018. When we arrived at their yard my first impression was that this is a well run professional establishment and we were made to feel very welcome. The amazing facilities and the way the horse was presented for sale made my experience a real pleasure. I was able to see Lasso before he was tacked up and ridden giving me an opportunity to look him over and acquaint myself with him. I could ask any questions which were answered without hesitation. I was given their expertise in getting to know Lasso and welcomed back when I asked to ride him again the next day. Their generosity also extended to allowing me to come back to Bernoski Dressage and ride him with their guidance for one week before his departure to the UK. The Bernoski family produce and sell really top quality horses and their approach to training is clear focused and patient. So all those looking for their next dressage partner I would definitely recommend a visit to Bernoski dressage.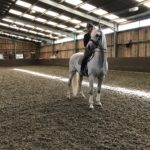 L. Buntova buying Fuego
Thanks for giving an opportunity for buying such a talent horse! Besides his super character and gaits, he is also really handsome that's why we immediately fell in love with him. His way of working attracts everyone, looking forward for the future with Fuego. We foand an amazing competition partner and friend! In few weeks he will arrive at his new home "Forside" in Saint-Petersburg and continue working with trainer Irina Savelyeva!