Horsetrips by Bernoski Dressage
Looking for the right horse to be your new dressage project? We understand that every rider has different needs and wishes. We will work together closely to draw up a list of characteristics for your ideal horse, including:demeanor/disposition, experience, age, appearance, cost, etc.
Our team has acquired a broad network of breeders, small yards, private owners and fellow professionals around Holland, Belgium and Germany through decades of being active in the horse business. An important factor to us is knowing the background of a horse and knowing that the horse has been produced fairly. We get a thrill out of finding the perfect horse for our client!
Information, appointment or contact?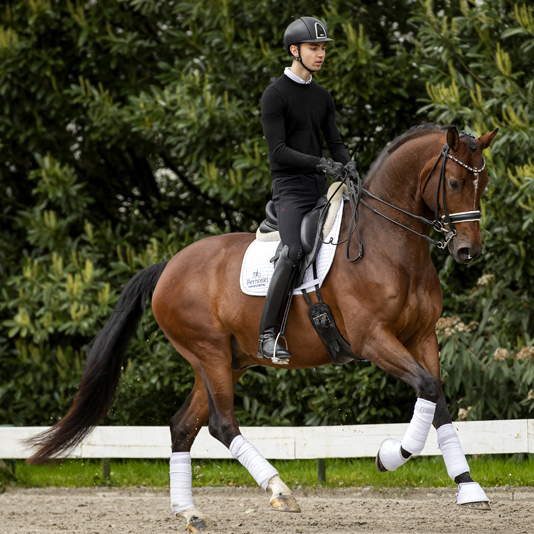 Our process to guide you every step of the way
– Together with the client we will compile a list of wishes and requirements.
– We will make inquiries and make sure we can fill a full day (sometimes two) with suitable horses. We will only show you horses with the right characteristics, quality and health. In our horse trips quality always goes over quantity.
– We like to try the horses selected for you before you make the trip to leave nothing to chance.
– We will help you with planning your flight and stay.
– Your trip will be carefully planned. The planning will always be discussed with you beforehand.
– It goes without saying that we will go with you on the trip. During the trip we will provide you with the best possible guidance and knowledge. And are committed to make everything run smoothly whilst finding your dreamhorse.
– We will attend the vetting on your behalf. And make sure all is taken care of.
– All x-rays can always be sent or emailed to your own vet, if required.
"Commitment, horsemanship and transparency are key."