Robin Bernoski, sales agent and rider/trainer at Bernoski Dressage. After a short time at the pony's Robin made his Prix St. Georges debut at age 14. The past years he already gained a lot of international show experience in which he lived through some great highlights. The most important were the Bronze medal on the Dutch Young Rider Championships in 2017 and the silver medal in the 2018 edition. Both with KWPN Approved stallion Velazquez.
Experience
Licenced instructor
Trainers
Hans Bernoski
Rien van der Schaft (2016-2017)
Alex van Silfhout (2017-heden (kadertraining))
Imke Schellekens-Bartels (2011-2016)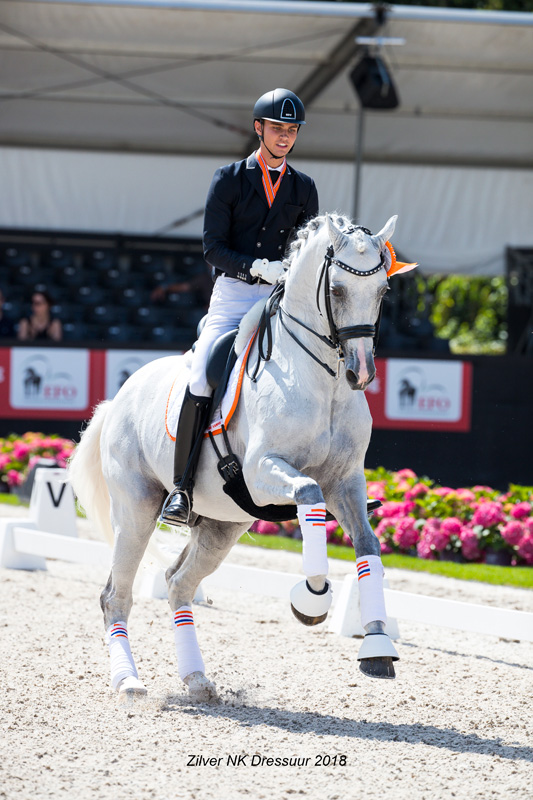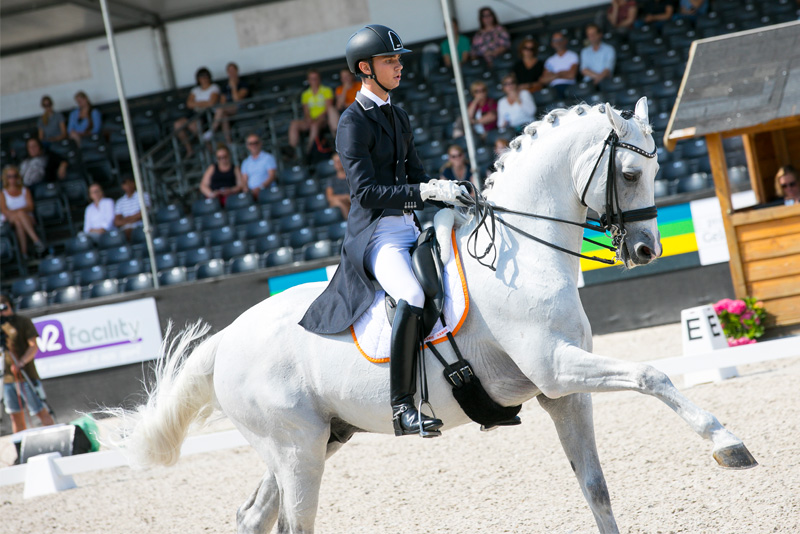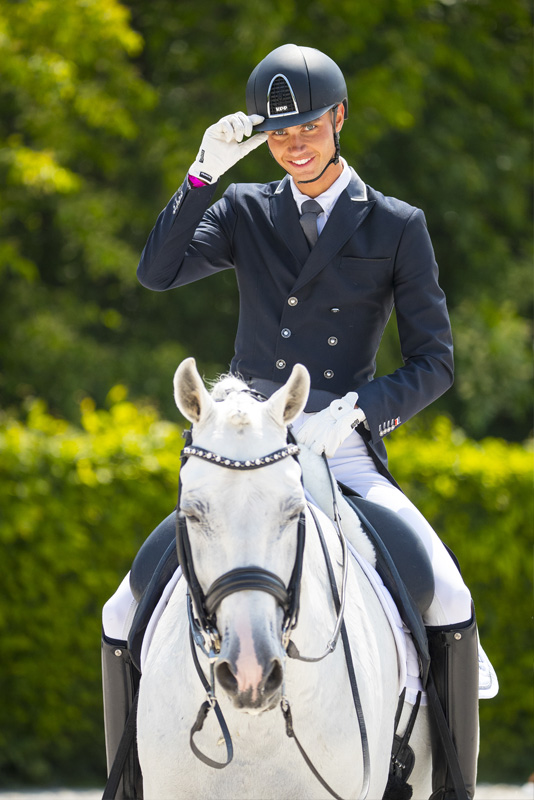 "What i care about is that it looks naturally."
Competed 5 horses in Small Tour
Competed 3 horses in Young Riders classes internationally
Gold medal team competition CDIOY Saumur 2016
Individual silver medal CDIOY Saumur 2016
Bronze medal Dutch Young Rider Championships 2017
Bronze medal Young Rider Indoor Championships 2018
Silver medal Dutch Young Rider Championships 2018