Rijverening Bernoski; A young but active riders club whose talented members actively participate in the dressage sport.
Riders Club Bernoski is a brand new riders club and adopted in the sport Bond KNHS on December 11, 2013. Due to the talented and active members in the dressage sport, a lot of successes are quickly achieved, with the scoop to be the first riders club placed as a debuting club for the final of the Rabobank CHIO Zuid-Holland Cup. Two editions later the following newspaper headlines; "RV Bernoski from Bleiswijk has won the Zuid-Holland Cup dressage 2017 at the CHIO Rotterdam".
Riders Club Bernoski is affiliated to the KNHS. Do you have a bond with dressage stable Bernoski as eg. use the trainings or other facilities and would you like to become a member of Rijvereniging Bernoski? Please contact us by phone number below (Gabriella Balk-Huisman) or email address. After receiving the necessary information, we will arrange the rest and welcome you as a rider of Rijvereniging Bernoski!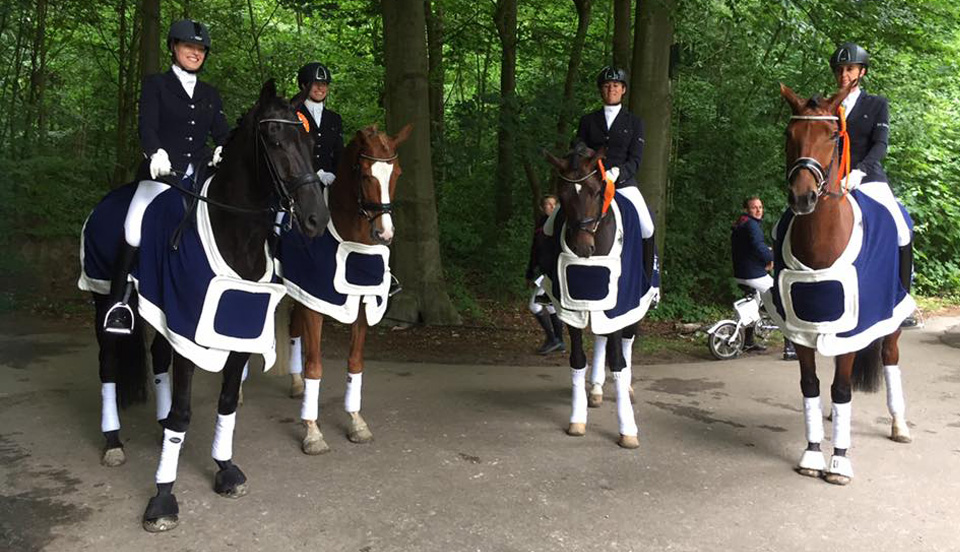 "Riders Club Bernoski wins final CHIO Zuid-Holland Cup!"
What we are most proud of
3st place CHIO Zuid-Holland Cup 2015
3st place CHIO Zuid-Holland Cup 2016
1st place CHIO Zuid-Holland Cup 2017